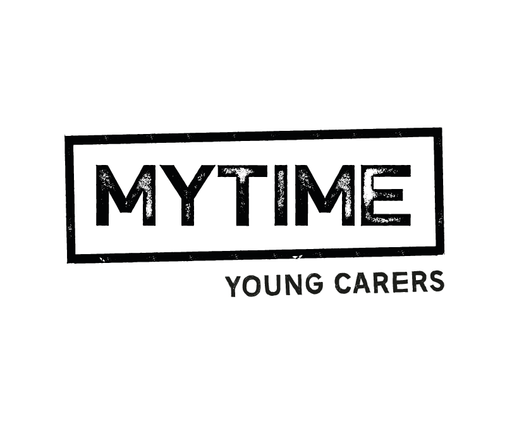 MYTime Young Carers
Select the event you would like to run in
Run For MYTime Young Carers
MYTime Young Carers aims to provide support for young carers wherever there is a need. We understand that caring responsibilities can have far-reaching impact on a child's life, and we know that no two young carers' needs are the same. That's why we offer a range of programmes, each designed to address a different area of need and to provide a different kind of support. Our various services include:
· Our Memory-Making and R&R Retreat Programmes. Through these programmes we provide fun and enriching activity days, weekend retreats and an online youth group for young carers. These events allow young carers to take much-needed breaks from their caring responsibilities and, most importantly of all, to meet other young carers. The young carers we work with tell us that their caring roles can often cause them to feel lonely, but the truth is that young carers belong to an enormous community - they just don't always realise it. Our Memory-Making and R&R Retreat programmes aim to create vital opportunities for young carers to build support networks and form friendships that can last a lifetime. £100 pays for 1 child to take part in a Memory-Making Day, £150 pays for 1 child to take part in a weekend retreat and £1050 pays for 1 week of online youth group sessions for 90 young carers to enjoy.
· Our School Support Programme. School can be challenging for any child, but particularly for young carers. Because of their duties at home, young carers may find it difficult to complete homework, get to school on time or attend regularly. If they're worried about a relative, they may struggle to concentrate in class and may need to contact home at frequent intervals throughout the day. It's important that school staff are aware of a young carer's circumstances so that they can support them to overcome these obstacles. Our School Support Programme exists to raise awareness of young carers within their school communities, to help schools identify and more effectively support young carers and, ultimately, to ensure that young carers have everything they need to be happy and successful in their education. £2,500 pays for a school to take part in our School Support Programme for an entire year.
· Our Employability Programme. This programme is designed to support young adult carers of ages 18-25 who are currently neither working nor studying. Some young carers may find it difficult to find their way into further education or employment if their caring responsibilities take up much of their time, or if they've left school without many qualifications. At MYTime, we work with young adult carers such as these to help them identify and access a job or further education course which both interests them and fits around their caring role. £4,500 pays for 1 8-week Employability Programme for 12 young carers.